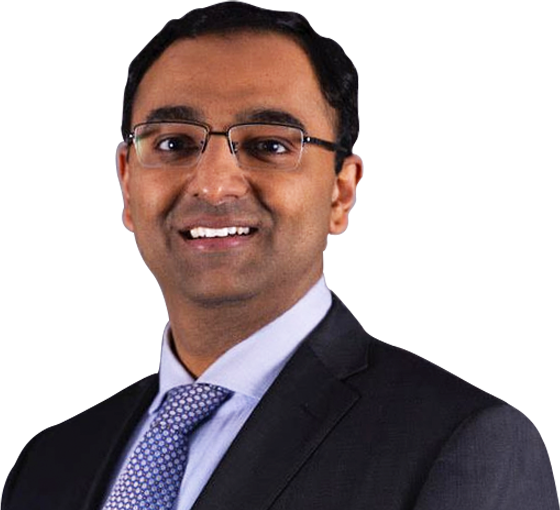 Vivek Mohan MD,
MS, FAAOS
Board Certified & Fellowship Trained Orthopaedic Spine Surgeon
Dr. Mohan is an Ivy League, board certified, and fellowship trained orthopaedic spine surgeon and has been rated one of the top spinal surgeons for cervical, thoracic, and lumbar spine procedures.
Dr. Mohan treats both pediatric and adult spine patients at Burr Ridge and Schaumburg locations. Dr. Mohan focuses on minimally invasive spinal surgery in addition to complex anterior and posterior spinal fusions for spinal deformities.
Many spinal procedures can be performed on an outpatient basis or an overnight stay with improved function post-operatively given Dr. Mohan's minimally invasive surgical techniques and protocols. Our results demonstrate that spinal surgery, either in the neck or lower back, can be done safely with reproducible results.
Our reputation as a leader in minimally invasive spinal surgery and advancing spinal surgery techniques is founded upon the basis of highly conservative clinical judgement while optimally treating appropriate surgical candidates.
Education
University of Illinois at Chicago


Doctor of Medicine, 2000 - 2004

Cornell University


Master of Science (Biomedical Engineering), 1999 - 2000

Cornell University


Bachelor of Science (Bioengineering), 1996 - 1999